WA: Rolling hills on Whidbey Island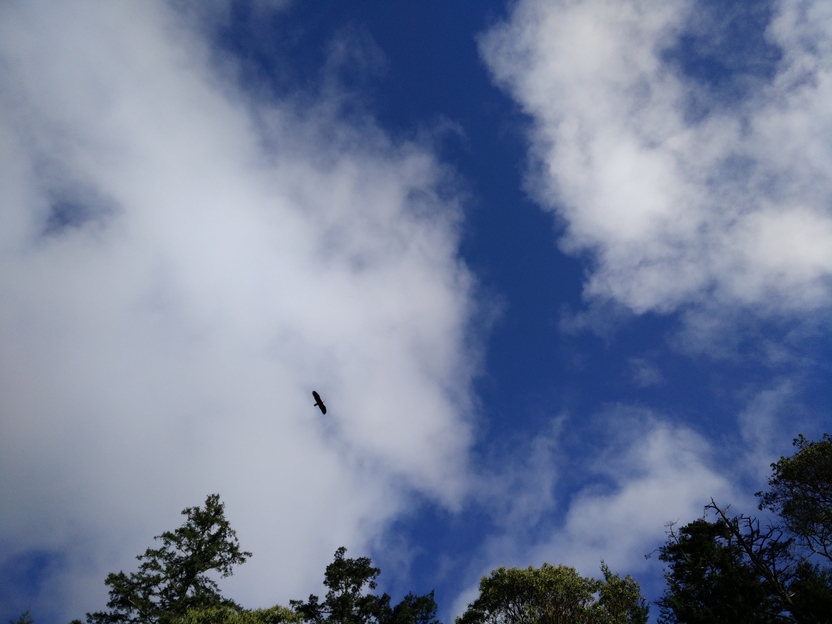 Day 1 (from Anacortes to near Clinton): ~65 miles/4436ft climbing.
Day 2 (from Mukilteo to Seattle): ~26.9 miles/1001ft climbing.
We decided to bike back to Seattle from Friday Harbor (ferry + bike). It's best to put bikes at the rear side of ferries as it's more pleasant to ride on streets near docks after all the cars have driven away.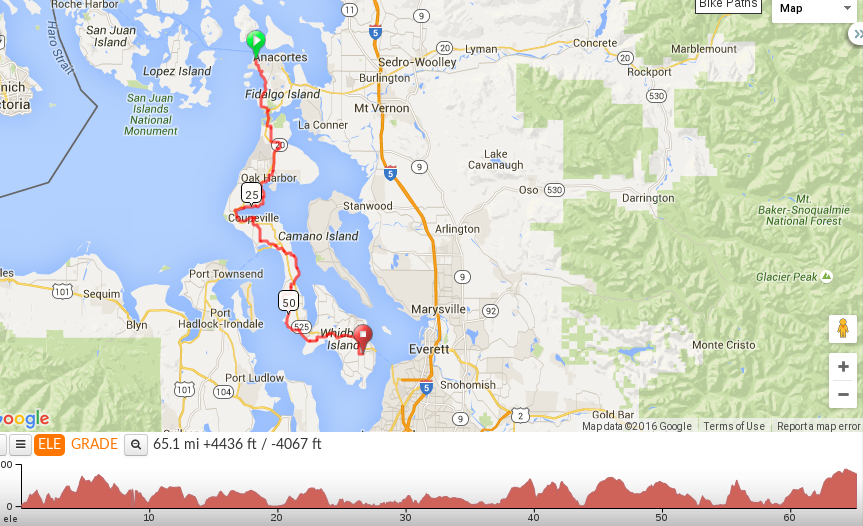 Up until Deception Pass, it's rolling (sometimes steep) hills along the west side of Anacortes. The view from the Deception Pass bridge is pretty cool. We saw a seal swimming around.
The bridge itself is very narrow for a fat touring bicycle like ours and we decided to walk across: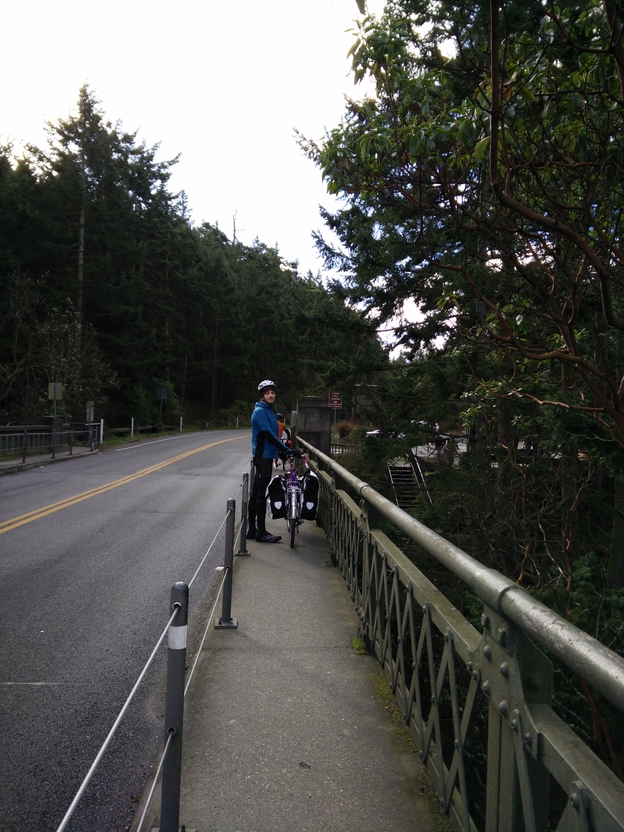 Even though Route 20 had a wide shoulder, we decided to take quieter streets whenever possible. Many street names on the islands were animal or food related (i.e. Monkey Hill, Strawberry Point). At a couple points, we saw signs saying the streets were closed for traffic but cyclists were always allowed. Talking to locals (often joggers have great tips) is always helpful.
Rolling hills on N Bluff Rd were tiring and I wanted to take a more direct route on 525 to our destination. But 525 is busy, so we took S Smugglers Cove Rd, which was flatter than I expected. BUT there were a few walls towards the end: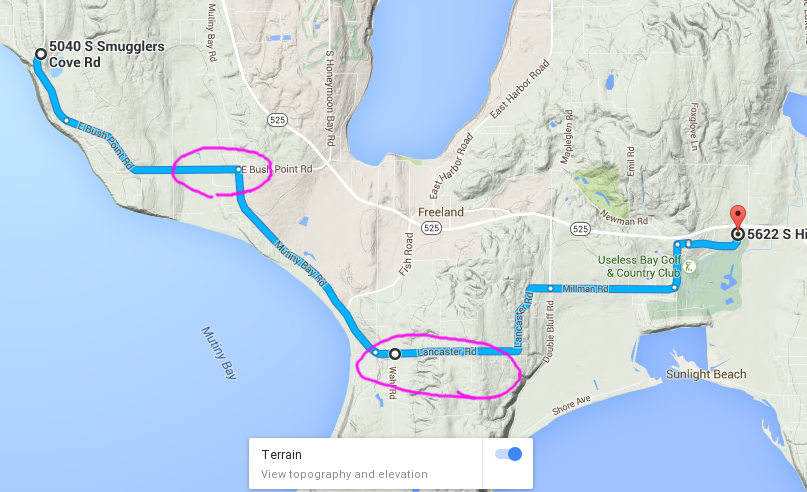 Those were real hills. I was on my wall-climbing gears and still doing switchbacks to climb. Good thing there was little traffic on this road. The grade was only around 9% but I was biking with a couple full panniers and felt gravity in my legs.
This ride felt really tough but again, I started to feel better after 50 miles or so. Maybe it's exercise-induced euphoria but I was feeling pretty happy and energetic during the last ascent.
Day 2 was short and relatively easy.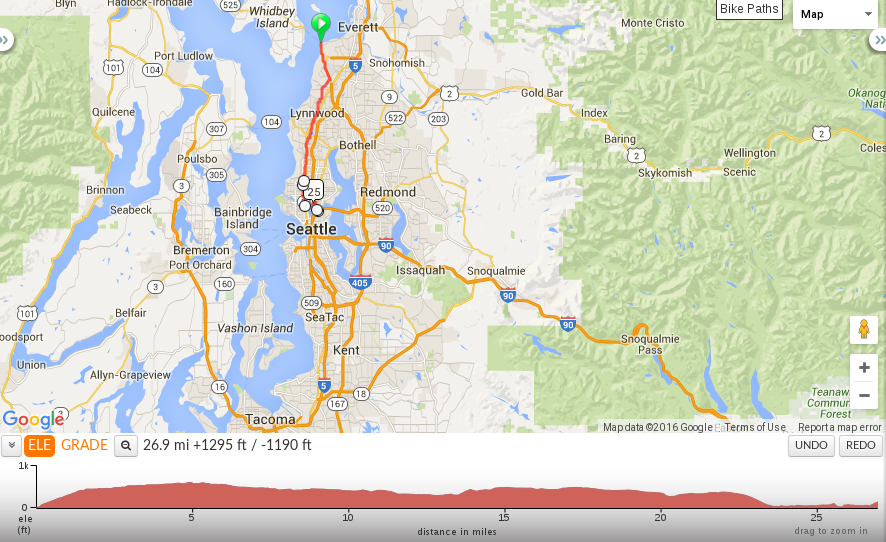 The ride from the house we stayed in to the ferry dock was almost all downhill. Easy. The ferry ride was short and no whale could be seen. I was worried about the ascent from the ferry dock in Mukilteo but it was not bad at all. We got soaked in the rain but the doughnuts and delicious food and beer at Naked City kept us going.