WA and OR: Day 5 from Carson to Portland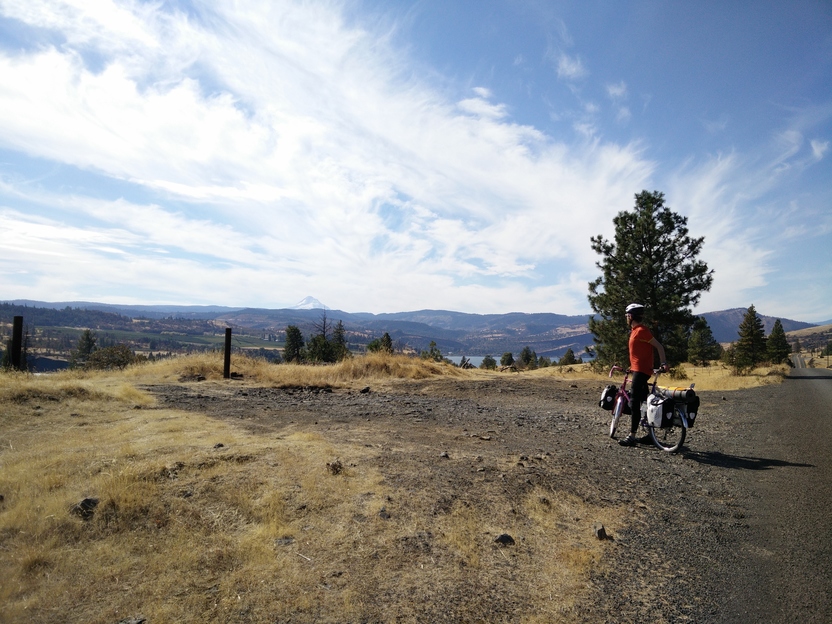 ~60 miles/2300ft climb (Day 5 for our 5 day trip from Seattle to Portland via Yakima).
Day 5 was easier than the first three days too, especially because we skipped a big hill near Latourell, OR due to construction.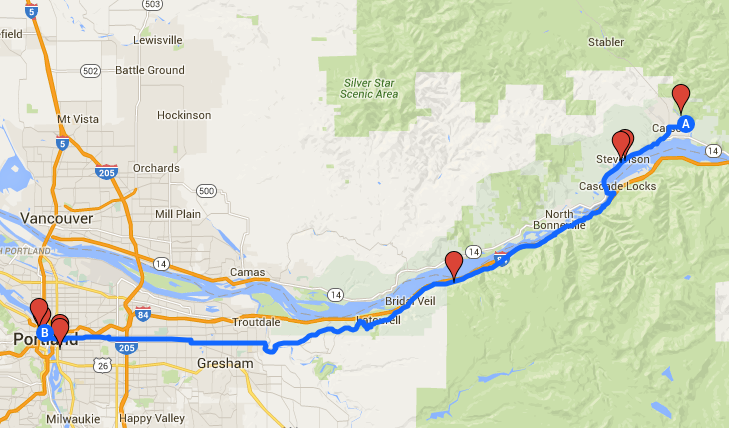 Bridge of the Gods: I think I saw this bridge in the movie Wild. I didn't expect the crossing to be so scary. You can see through the bridge the river way down below and while I'm usually afraid of heights, I tried not to look down while I was on the bridge. I think we paid 50 cents or so for the bike toll after we crossed the bridge into the Oregon side.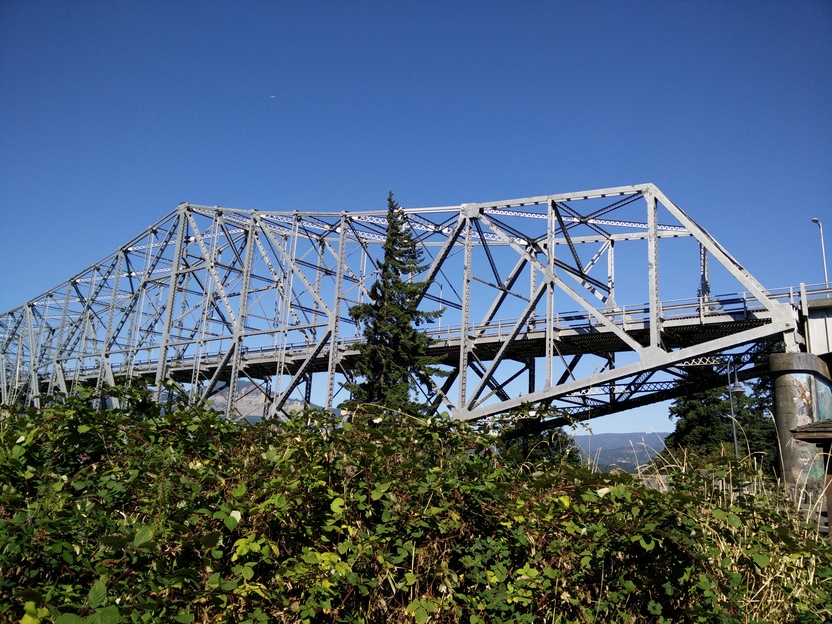 Highway riding: Although we got to skip ~700ft climbing because the road was closed for construction work in Latourell, we had to ride on a freeway for a while. The shoulder is huge and it was ok to ride but the cars were riding super fast and some cars even honked at us. We were only on it for a few exits but it was not pleasant.
Going microbrewery hopping in Portland was loads of fun. We took a train back the next day (no need for a bike box between Portland and Seattle).
All in all, this was a really, really great trip. The weather was perfect throughout the trip. I got to see many parts of the state and experience bike touring on the west coast. Highly recommended.