WA: Mineral SPA and a rifle raffle: Day 4 from Maryhill to Carson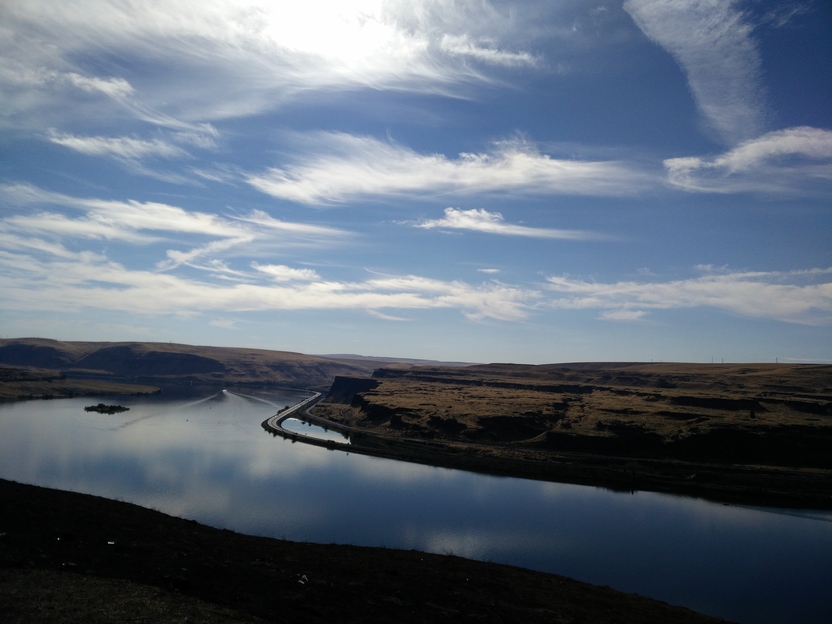 ~57 miles/2600ft climb (Day 4 for our 5 day trip from Seattle to Portland via Yakima)
Day 4 was shorter and easier than the first three days: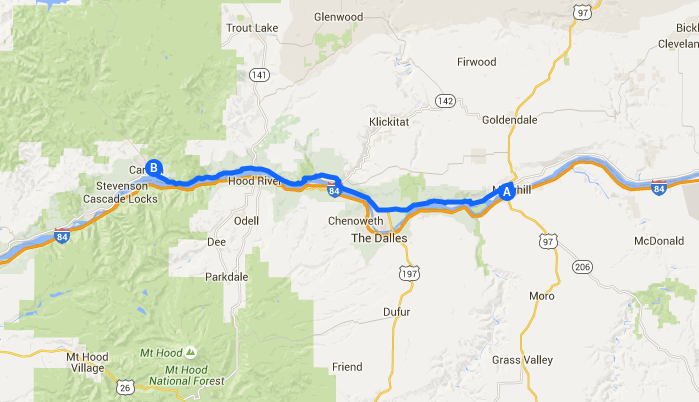 Bike signals: We had a few choices for the route. We took the WA route but we could have crossed to the Oregon side and ride on bike trail and freeway and cross back on Hood River/White Salmon on a shuttle before heading to Carson. Route 14 was ok but sometimes the shoulders were narrow. There are quite a few tunnels but every tunnel comes with bike signals, which warn cars that here are bikers in the tunnels. Most of the tunnels were very short but it was still good and fun to press the buttons.
Great view of Columbia Gorge: We had a really nice view for much of the trip on Day 4. We tried to take detours as often since Route 14 had some fast trucks and narrow shoulders. One of them after Lyle was really nice. A little climbing and we got to quiet streets (with some turkeys walking around) and had a view like this: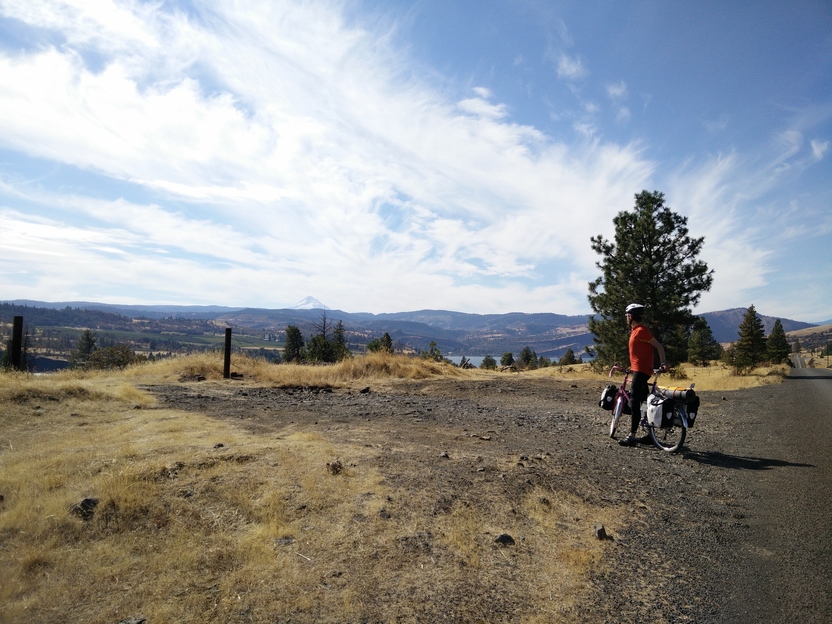 Mineral SPA!: We both looked very much forward to checking out this old SPA resort in Carson. They still practice the old style SPA treatment (30 minutes of mineral bath + 30 minutes of mummy wrap to sweat). The rooms are reasonably priced too.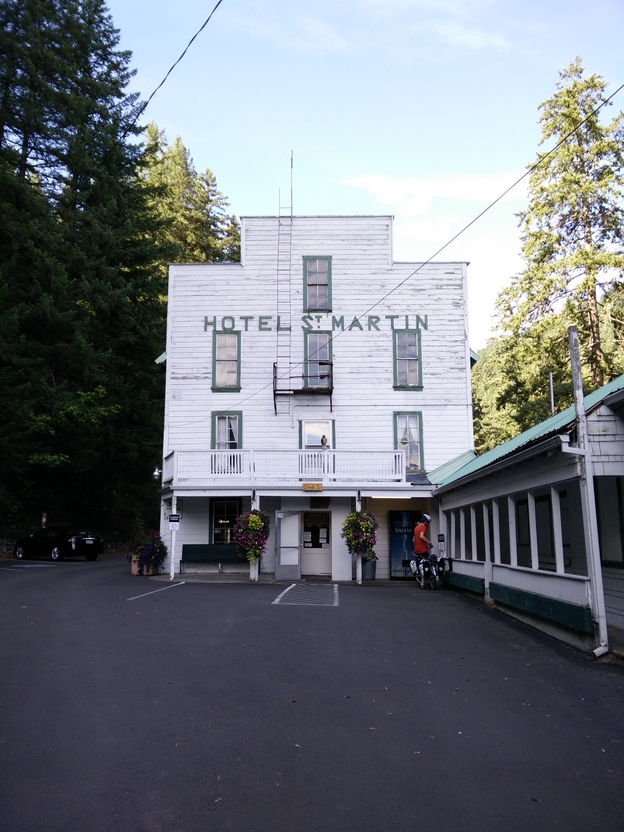 This was heavenly. The water was nice and mineraly and the wrap was interesting. I was noodlified after the treatment.
We met up with our friend who biked up on a recumbent from Portland at a nice brewery where there were good beer and food and a raffle for local volunteer fire fighters – the grand prize was a rifle. We imagined ourselves biking into Portland with a rifle on the back.
It did not happen.