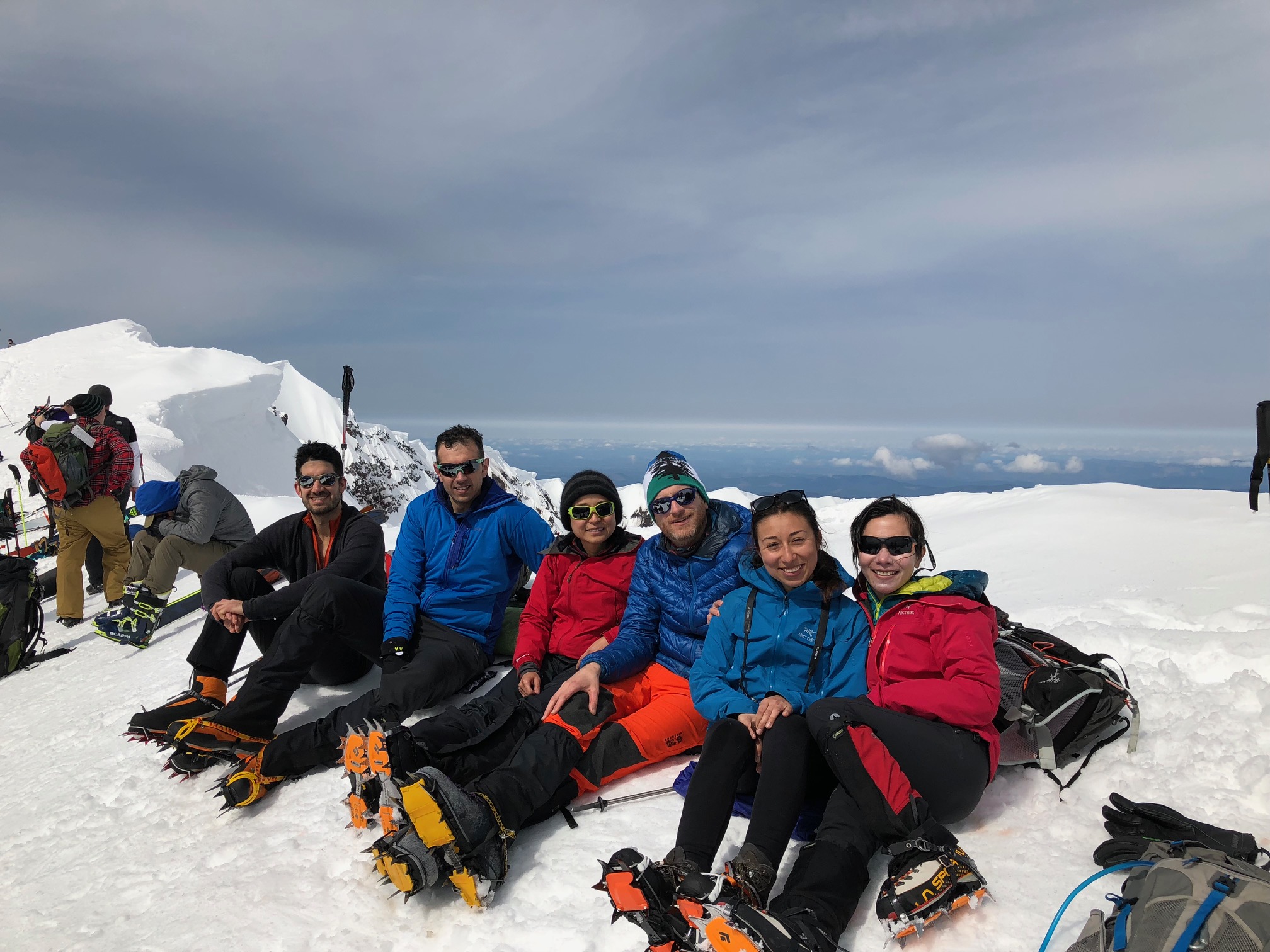 Elevation: 2549m (8363ft); Prominence: 1404m (4605ft); 12 miles round trip/5600ft elevation gain.
Gear: I rented boots, crampons, shovel, and snowshoes at UW Crags Climbing Gym. I didn't use the shovel or snowshoes. I also borrowed a 0F sleeping bag from my housemate.
* mountaineering boots
* crampons
* ice axe (52cm)
* soft-shell mountaineering pants
* long underwear
* cotton shirt (*gasp*!)
* thing merino wool sweater
* rain jacket
* wool hat
* sun screen
* sun glasses
* sandwiches and chocolate
* bike water bottles in a broken oven mitt (for insulation)
Mako and I had been taking a few classes at The Mountaineers this winter. We first took a snowshoeing class which included an avalanche awareness course and a field trip where we learned how to use snowshoes near Grace Lakes. We then took a navigation course, which included a semi-long walk/bushwalk (~11 miles) in snow. The person who gave us a ride to the navigation course invited us to this hike on Mt St Helens on the last day we could climb without a paid permit (March 31st). We camped in the parking lot the night before.
The hike up was pretty hard. We woke up around 6AM, left around 7AM, reached the summit around 12:30PM, and got back to the parking lot around 4PM. We had never used crampons or an ice axe, which we needed to use about 2 miles after the parking lot. Some parts of the climb were quite steep but there were hundreds of people hiking up and there were already good "stairs" on these slopes that we could use. Even then, we were pretty sore when we got to the top. Descent was, as usual, hard for me. I tried to glissade for the first time, which was a little scary.
Lots of people were hiking with their skis and split boards (*snowboards that split into two boards that look and act like skis). The snow quality was not so great and I'm not a great skier but still, I feel ski/snowboards are much better ways to descend than walking.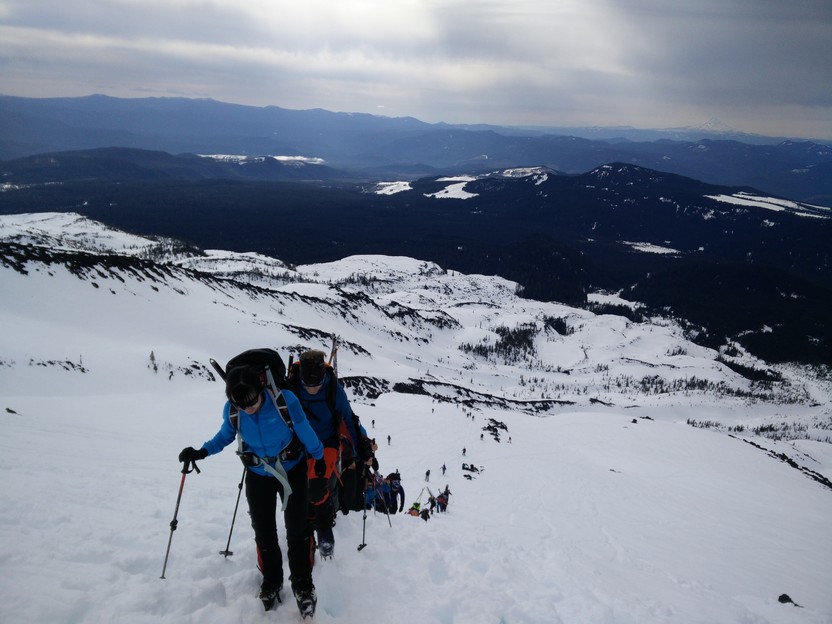 It was a strenuous hike but being able to see many other mountains as well as cindercones from the summit was worth the pain.